5 languages available in 1, 3, 6, 12 or 24 month deals
---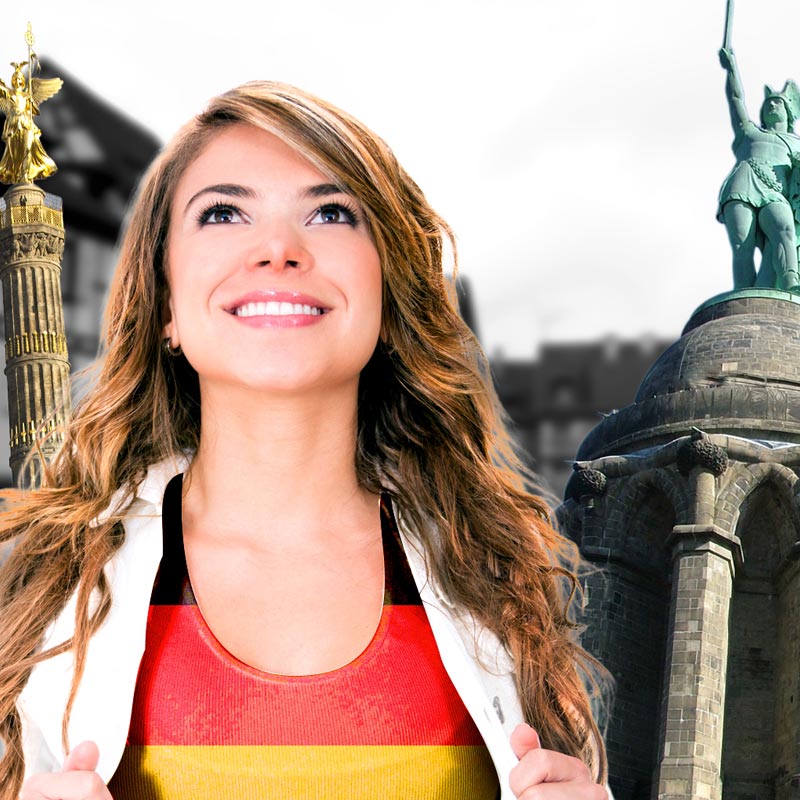 1 to 24 months German courses
Advance now in German thanks to Captain Language's online courses. Do numerous exercises on your computer, your tablet or your smartphone and improve your level while enjoying yourself. Accessible 24/7, all you need to learn is an internet connection.
Captain Language offers you German courses for 1 to 24 months. Learn via your computer, tablet or smartphone without limit. After the placement test (about 30 minutes) you have access to over 300 lessons preparing you for various subjects: "Introducing yourself", "Making acquaintances", "Giving and understanding directions", "Hotel reservations"… Numerous real-life situations which allow you to get along perfectly on your next trip abroad or in your work environment.
Our program offers more than 300 lessons. Depending on your level, you will work on: " Einführung: Nominativ: wer oder was?", " Nach Telefonnummern fragen", " Nach Telefonnummern fragen", " Aussprache der Jahreszahlen und andere Bedeutungen", " Aussagen richtig stellen"… (see the full lessons list).
The lessons, each 30 to 45 minutes long, help you to get familiar with everyday-German. In order not to forget anything, you can download the sheets summarizing the most important points of the lesson.
Captain Language gives you the possibility to work on specific vocabulary money, the kitchen, the house, animals… You will do exercises on the vocabulary linked to your level. The vocabulary basket contains over 400 words which are essential for being able to converse in German.
You wish to work on a specific grammar topic? Learn or revise the articles, the auxiliaries, the pronouns, the question tags, the tenses… You will do many exercises and can of course print out the grammar sheets.
When learning a language, the written and oral comprehension is essential. That's why Captain Language invites you to work on subjects taken from everyday life (asking the time, asking for directions, taking a taxi, postponing a meeting). You will also learn to make introductions, express your preferences, talk about others or yourself.
Every day, Captain Language chooses lots of current articles for you. This way you will work on topics the media are talking about at present.
The section "News" also allows you to work on your own texts. Simply copy-paste one of your german texts or an article from the internet to create exercises around the texts of your choice.
Besides the lessons, grammar, vocabulary, comprehension, expression and news, you can relax by watching videos chosen by Captain Language, discovering famous quotes, reliving moments from history or reading Captain Language's jokes.
At any time you can look up the meaning of a word or its translation, and listen to it or pronounce it yourself. How? Just double-click on the word you don't know (yet).
15 days before your training ends, a test to assess your level is offered to you to measure your progress.
Now they have become Captain Language.
*The conversion to dollars is provided for informational purposes only and is non-contractual. Only the form of currency confirmed at the reservation is guaranteed.